Country Approach: Tanzania
UMB has been operating in Tanzania since 2006 implementing multiple projects. As of 2020, Ciheb Tanzania has two projects in the country, one of them being the Reaching, Engaging, and Acting for Health (REACH) project. Through this project, Ciheb oversees a mentorship program for implementing partners, regional and council management teams, and healthcare workers in 10 regions to strengthen models for improvement and implement continuous quality improvement (CQI) activities across the continuum. Ciheb works directly with the regional teams in identifying specific local partners or regional health management team challenges affecting CQI targets and plan improvements. This is done by directly supporting site-level CQI activities, improvement collaboratives involving up to 160 facilities, and using the ECHO virtual platform for ongoing sharing and learning from peers.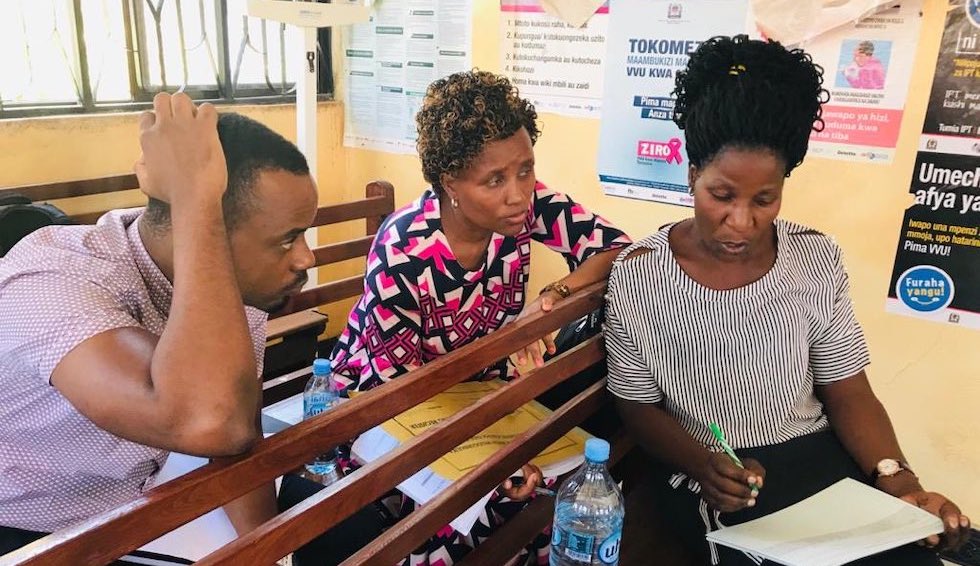 Scope
Since 2016, Ciheb has directly provided CQI support to 273 facilities, 10 regional management teams, and up to 80 council health management teams. Through the REACH project, Ciheb has also conducted more than 50 CQI trainings reaching more than 500 healthcare workers. Ciheb is also represented in the national CQI technical working group and the national HIV CQI technical working group, which has, since 2016, revised the national HIV CQI guidelines and the CQI training package, developed a community CQI guideline and its training package, and is currently reviewing the national supportive supervision guidelines and many others. Ciheb also works very closely with CDC through its regional teams, local implementing partners, and regional and council health management teams through targeted collaborative site-level mentorship and supportive supervision.
CQI Approach
Ciheb Tanzania's CQI approach is comprised of four elements:
Consistent use of data from multiple sources
Ongoing assessments
Capacity building
Collaborative learning