Nigeria
The University of Maryland, Baltimore through the Institute for Human Virology (IHV) has been supporting the HIV/AIDS response in Nigeria since 2004 with support from the US Centers for Disease Control and Prevention (CDC) under PEPFAR. IHV established a local organization in Nigeria early on, incorporating it under the name IHV Nigeria. The University of Maryland, Baltimore has continued its work directly in Nigeria through the Ciheb Nigeria country office, often working in partnership with IHV Nigeria on key initiatives.
Projects
Strengthening HIV Field Epidemiology, Infectious Disease Surveillance and Lab Diagnostics (SHIELD). The SHIELD project is a CDC-funded initiative under PEPFAR focused on improving the quality of HIV service delivery across PEPFAR- and Nigerian Federal Ministry of Health–supported projects in Nigeria. Ciheb works with the national health system (above site) to conduct evaluations, improve data management, develop and manage health information systems, and implement continuous quality improvement.
SHIELD's recent activities included the launch of a more robust, faster, and user-friendly National Data Repository (NDR) (dubbed NDR 3.0). The NDR is a repository of de-identified patient-level data from facilities across the country. HIV client data is collected that allows tracking of the 95-95-95 cascade at the national level.


Improvements to the NDR platform focused on data ingestion performance, an increase in analytics processing speed, the elimination of duplicate patients, and improved data concurrence between facility electronic medical records (EMRs) and the NDR. Ciheb also led the development effort around NigeriaMRS (NMRS), which is a fork of the open source EMR platform OpenMRS, and championed the transition from facilities using legacy EMRs to NMRS 2.0, thus allowing for better EMR standardization across facilities and the centralization of EMR development efforts.
Ciheb also spearheaded the development of portable biometric systems for the collection of patient biometric data, thus paving the way for client de-duplication at both the facility and national levels.
To accelerate the impact of the public health response to the HIV epidemic, the SHIELD project also supported the implementation of the HIV recent infection testing in 19 states and case-based surveillance with upgrades built into the NMRS and the NDR to support these surveillance activities. Furthermore, commodity management modules have also been developed and incorporated into the NMRS and the NDR to track supply versus utilization of antiretrovirals and rapid test kits at the facility level for PEPFAR-supported facilities.
Turnaround time for return of results for viral load testing has been a lingering problem with Nigeria's treatment program. It often takes one to six months for results from sample collection. To improve this turnaround time as well as foster interoperability between PEPFAR- and Ministry-supported HIS platforms, Ciheb worked with a partner organization developing the laboratory information management system (LIMS) to implement an LIMS-EMR direct data handshake system, whereby patient laboratory requests captured on EMRs are synchronized directly to the LIMS platform and results returned directly to the various EMRs.
Project ECHO. Ciheb piloted the first "telementoring" healthcare project in Nigeria in 2018 called Project ECHOTM, an initiative developed and promoted by the Project ECHO Institute at the University of New Mexico School of Medicine. ECHO, which stands for Extension for Community Health Outcomes, uses teleconferencing to link specialists with practitioners and create "communities of practice" in underserved areas.
Through Project ECHO, Ciheb has been able to provide technical support to implementing partners with site assessments and deployment of conferencing infrastructure. Ciheb recently coordinated a central immersion training of 140 participants from 25 organizations in Nigeria, with a step-down training of more than 400 participants across six HIV "surge states." The ECHO sessions have been an avenue to share relevant information, guidance, and strategies to sustain the gains of the PEPFAR antiretroviral treatment program in the midst of the COVID-19 pandemic and travel restrictions, allowing for greater protection of healthcare workers while maintaining patient treatment.
The ECHO platform has also supported PEPFAR regional meetings to discuss the HIV program in the context of COVID-19, thereby creating avenues to share experiences, challenges, successes, and best practices that can be adopted across regions.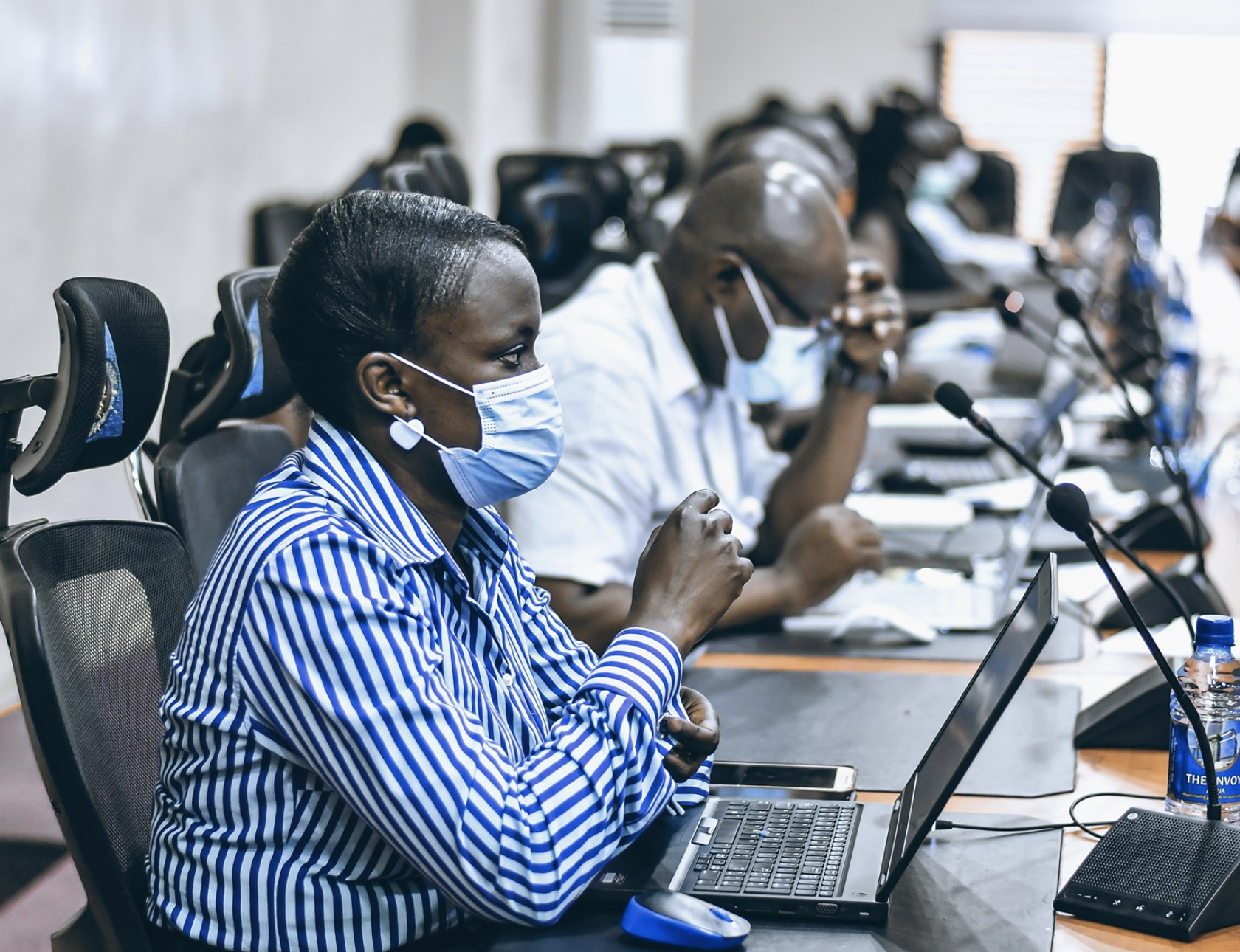 ---
Ciheb Nigeria Bulletin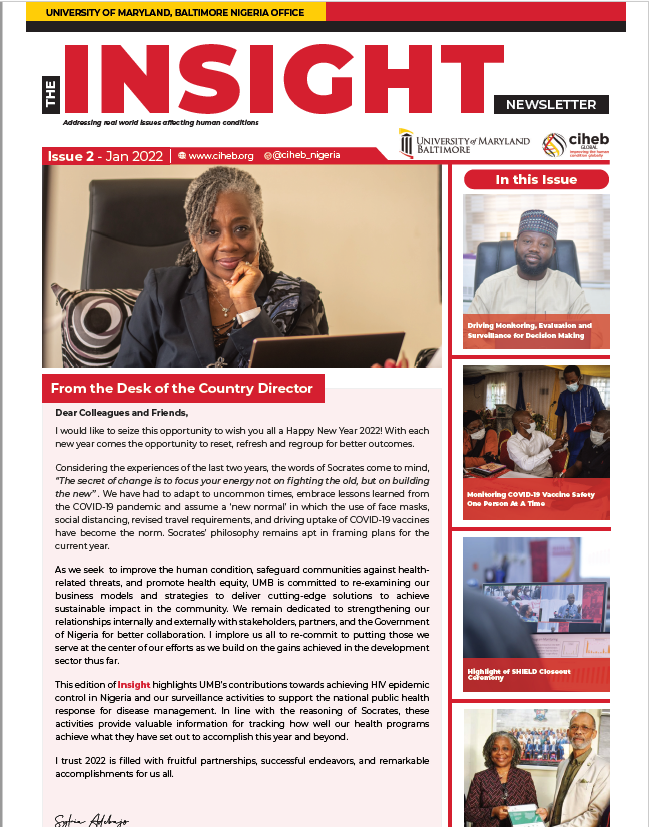 ---
Continuous Quality Improvement

Nigeria
Implementing CQI programs in Nigeria
---
Previous Projects
Nigeria AIDS Indicator and Impact Survey (NAIIS)
Nigeria AIDS Indicator and Impact Survey (NAIIS). Another of Ciheb Nigeria's initiatives is the NAIIS, which is funded by the CDC under PEPFAR. The NAIIS is part of PEPFAR's Population-Based HIV Impact Assessment (PHIA) projects, which determine the prevalence of key HIV-related health indicators, including HIV incidence, prevalence, viral load suppression, CD4 distribution, and risk behaviors.
The NAIIS findings, announced in 2019, indicate that Nigeria has made progress in its fight against HIV epidemic, but is still not on track towards the UNAIDS's 95-95-95 goals. Though the NAIS found a lower national HIV prevalence among Nigerians, only one in every three persons living with HIV reported knowing their status. In 2020, the data was further examined to obtain deeper insights into both HIV epidemiology and other disease entities, in order to inform future studies as well as provide insight into behavioral and biological contexts of HIV across all states in Nigeria. NAIIS data is now hosted on the National Bureau of Statistics's National Data Archive portal.
Strengthening Epidemic Response and System (SERS)
Strengthening Epidemic Response and System (SERS). Funded by the CDC through PEPFAR, SERS is a multiyear initiative focused on improving the epidemiology, surveillance, reporting, and information management of diseases of public health concern in Nigeria. It is a vehicle through which Ciheb provides support to the Nigeria Centre for Disease Control in strengthening the surveillance reporting system and implementing the Integrated Disease Surveillance and Response (IDSR) strategy along with other implementing agencies. SERS' overall goal is to strengthen information systems in Nigeria to improve the country's ability to achieve international health regulation compliance and global health security targets.
SERS has prioritized the accomplishment of some strategic initiatives targeted towards achieving its set goal. Some of these achievements included the establishment of surveillance reporting using a mobile app (mSERS) for SMS-based weekly reporting across eight states in Nigeria through 144 local government area disease surveillance and notification officers and 40 state surveillance frontline officers.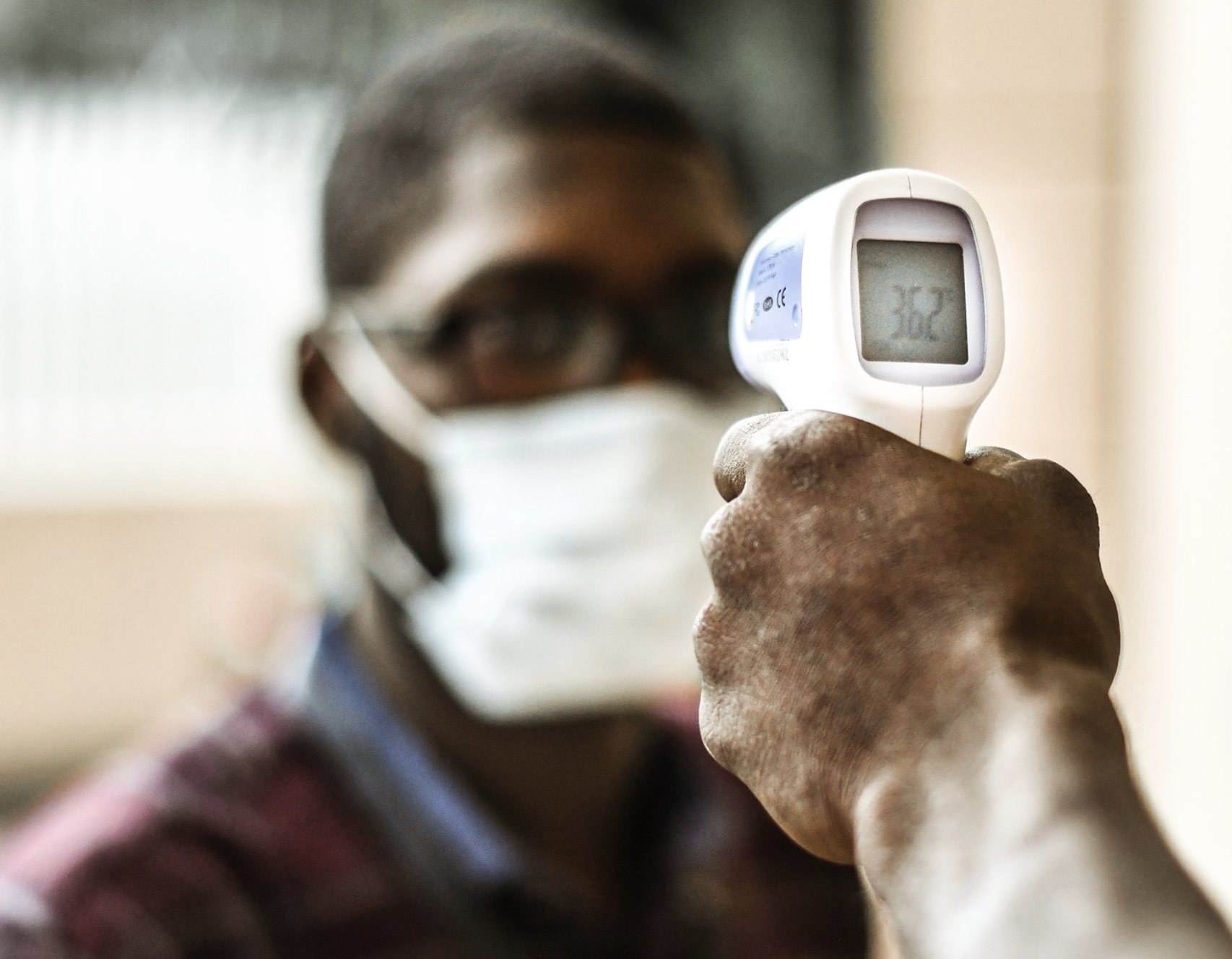 Other achievements included the update and enhancement of the mSERS reporting system to support the reporting of newly assigned diseases for weekly reporting, refresher training for disease surveillance frontline officers in two states (Niger and Akwa Ibom States), and support for the expanded use of the Surveillance Outbreak Response Management and Analysis System (SORMAS) – an application adapted to Nigeria for case-based surveillance and disease outbreak management. The Ciheb SERS team also worked in collaboration with the NCDC team to build the capacity of more than 260 disease surveillance frontline officers on the use of SORMAS, provided the frontline officers with tablets and internet data for SORMAS implementation, enhanced the functionalities of the NCDC Connect Centre applications and processes to strengthen the country's response to COVID-19, and built the capacity of over 250 connect centre agents (1st and 2nd line responders) to support NCDC's response to COVID-19.
In addition, Ciheb also established a follow-up team to support NCDC in monitoring arriving airline passengers for COVID-19 for a period of three months. More than 3,500 persons were monitored over a period of 14 days.