News Page 2
News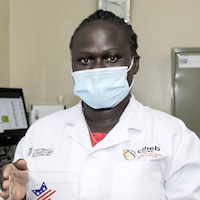 The US Embassy in Kenya is recognizing the outstanding work of three Ciheb-supported team members by presenting them with the 2020 PEPFAR Heroes Award.
---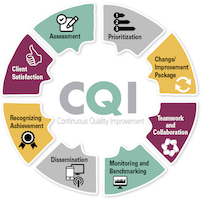 With the launch of Ciheb's new CQI pages, Ciheb invited stakeholders from Botswana and Tanzania to share their perspectives on the CQI work being done.
---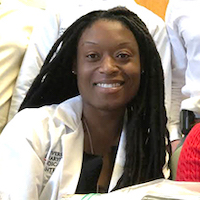 In September, Dr. Mona-Gekanju Toeque, the first recipient of the Maeve Kennedy McKean (MKM) Global Public Health Fellowship, arrived in Zambia to begin work.
---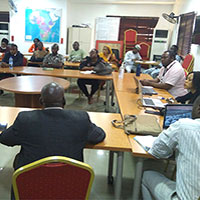 Ciheb Nigeria has helped develop a toolkit to assist the Government of Nigeria on activating COVID-19 emergency operation centers at the sub-national or state level.
---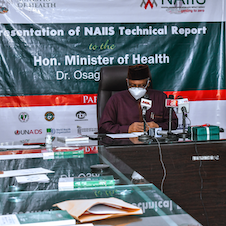 On September 25, 2020, Ciheb Nigeria and representatives of the US Government formally presented the 2018 Nigeria HIV/AIDS Indicator and Impact Survey (NAIIS) Report to the Government of Nigeria.
---
A new Ciheb-supported study is underway to assess the prevalence of COVID-19 in Nigeria. More than 200 staff are being deployed across the three Nigerian states of Enugu, Nassarawa, and Gombe to complete this ambitious survey in less than two-months' time.
---
The International AIDS Conference organized by the International AIDS Society is the world's largest HIV/AIDS conference. Ciheb hosted two panels at the 2020 conference, which included presentations by representatives from leading health organizations.
---
We are pleased to announce our partnership with UNICEF Rwanda to integrate CQI to lower maternal-to-child transmission of HIV; eliminate new pediatric infections; and improve maternal, newborn, and child health and survival in the context of HIV.
---
Ciheb was awarded four grants from the U.S. Centers for Disease Control and Prevention to support COVID-19 response activities in Botswana, Nigeria, Malawi, and Mozambique.
---
Online data dashboards offer maps, interactive graphs, and summary tables that describe key indicators associated with COVID-19. Here are a few dashboards that stand out.
---