Award Expands COVID-19 Seroprevalence Investigations in Nigeria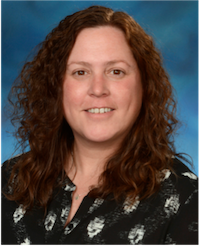 Ciheb was awarded $900,000 from the U.S. Centers for Disease Control and Prevention to expand a COVID-19 seroprevalence study in Nigeria.
In May 2020, Ciheb was awarded $2.1 million support a population-based epidemiological survey to estimate COVID-19 prevalence across the three Nigerian states of Enugu, Gombe, and Nasarawa. The new $900,000 grant will expand the study to two additional states: Kano and the Federal Capital Territory. The study is being led by principal investigator, Kristen Stafford, PhD, MPH, associate professor of epidemiology and public health and Ciheb Deputy Director, Institute of Human Virology, University of Maryland School of Medicine in collaboration with her co-PIs Laura Steinhardt, PhD of CDC and Mrs. Elsie Ilori of the Nigeria Centre for Disease Control
The first phase of the COVID-19 epidemiological survey was completed last fall. Blood samples were collected from over 8,000 individuals residing in a representative sample of households in the three Nigerian states. The blood samples were then tested for the presence of SARS-CoV-2 antibodies. Individuals who provided blood samples also answered a brief questionnaire that enabled the study team to characterize factors related to positivity and identify which population groups were most affected.
Survey findings revealed that the prevalence of SARS-CoV-2 antibodies were 23% in Enugu State, 19% in Nasarawa State, and 9% in Gombe State. This means that the proportion of the population still vulnerable to infection in these states ranged from 77% to 91%.
"The survey has helped to more precisely quantify the epidemiologic story of SARS-CoV-2 in Nigeria," said Dr. Stafford. "The results will be useful for the next phase of mitigation strategies considering the proportion of the population still at risk for infection."
Ciheb is also leading cross-cutting COVID-19 response efforts in each of the eight countries in which it works. Ciheb teams are developing clinical guidelines, improving patient triage, developing and implementing clinic safety protocols, and procuring needed personal protective equipment.