Understanding COVID-19 Using Data Dashboards
Information about COVID-19 is growing nearly as fast as the pandemic itself. However, some of the news in circulation on social media and elsewhere is not only untrue and unhelpful, but downright dangerous.
To stay informed, it is best to rely on official sources, such as the websites of the Centers for Disease Control and Prevention and the World Health Organization. The latter site has even created a special section called Mythbusters to help dispel misinformation.
Online data dashboards offer another means for staying abreast of COVID-19 developments. These dashboards offer maps, interactive graphs, and summary tables that describe key indicators associated with the disease. Here are a few that stand out (click on images to access the sites).
Our World in Data
Our World in Data is a comprehensive resource to help understand COVID-19, and includes an extensive array of maps and graphs. The site covers commonly reported prevalence and testing data, but also information on the growth rate of the disease, particualrly how quickly the numbers are doubling.
World in Data also explains the case fatality rate, how it is changing, why it does not represent the risk of death, and why it's important to understand that it is not a static number (a fact that the media has failed to adequately explain). The site also includes confirmed deaths and cases adjusted for the population size of each country.

---
Johns Hopkins University's Center for Systems Science and Engineering (CSSE)
This CSSE dashboard provides a continuously updated and comprehensive look at total global confirmed cases, deaths, and recoveries broken down by country. It relies on a wide array of data sources, which are listed at the bottom of the dashboard. For China, the data is broken down by region, and in the United States, data can even be seen at the county level. You can easily find where you live on the map and click on the location to get recent data on cases in your area.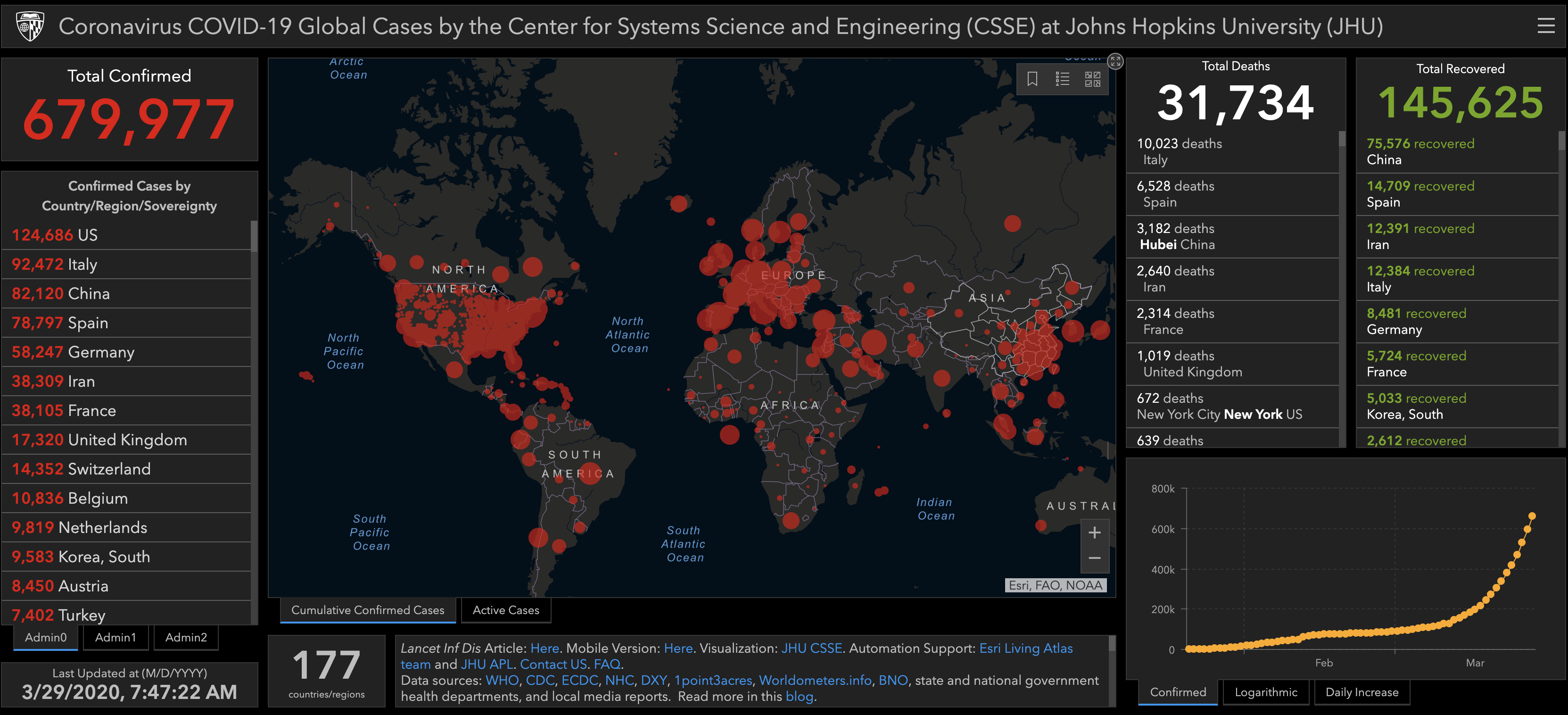 ---
Nextstrain
The Nextstrain team has created an intricate and interactive dashboard tracing the genomic epidemiology of the coronavirus. The dashboard uses information from labs sequencing the genome of the SARS-CoV-2 virus to create an animation of the evolution of the pathogens over time. By selecting "Play," located on the left-hand corner of the world map, you can watch the the virus move and evolve from place to place. This tool also provides animations of tuberculosis, Ebola, measles, and other infectious diseases.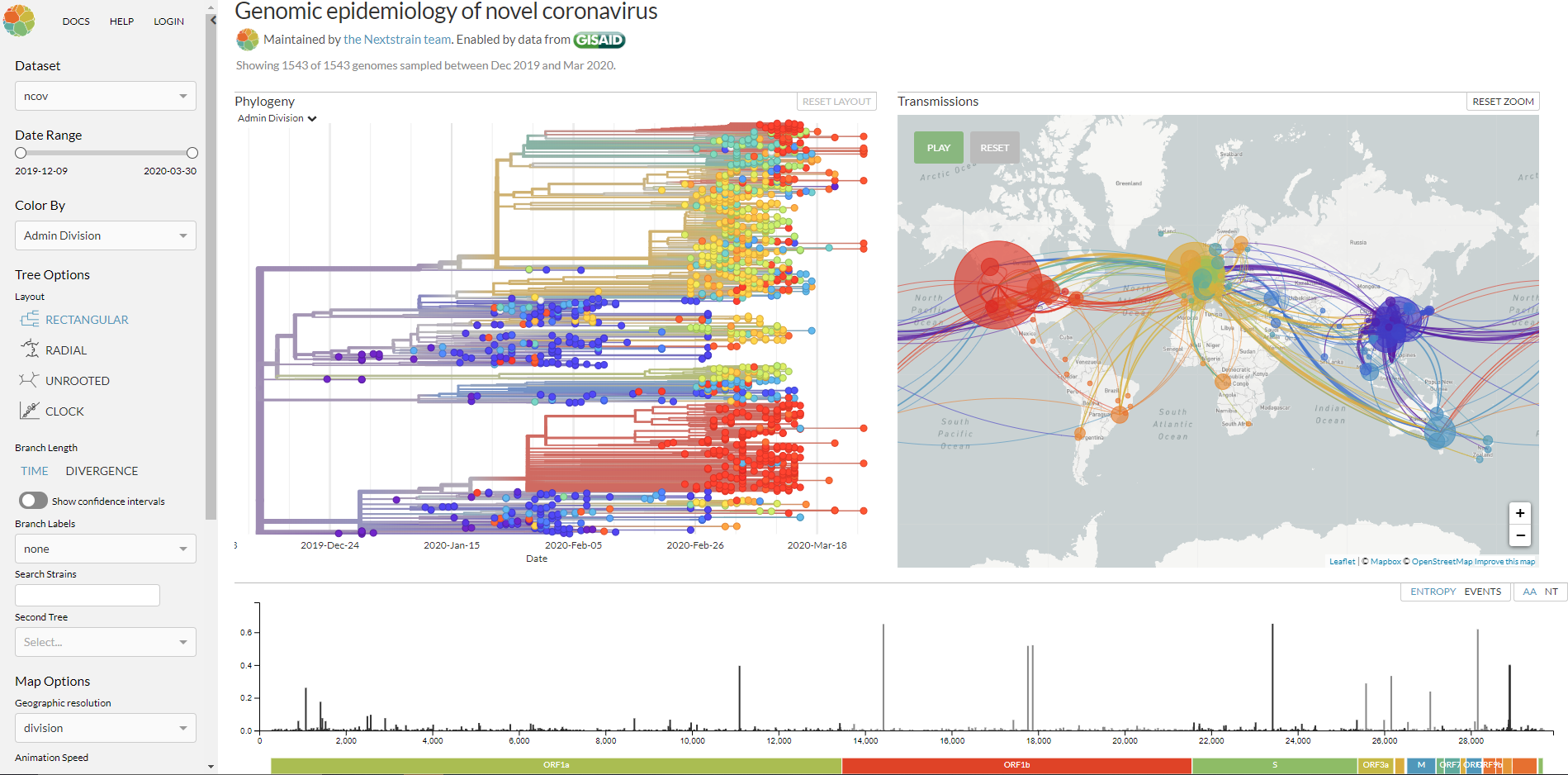 ---
UpCode Academy
This UpCode Academy dashboard was first created in Singapore and has now expanded to Taiwan, Indonesia, and the Philippines. In addition to displaying numbers of cases, deaths, and recoveries, it includes graphics on gender, nationality, age, infection source, clusters, and much more.