Malawi & Mozambique
In 2019, Ciheb launched two five-year comprehensive programs in Malawi and Mozambique to strengthen and advance laboratory systems. The initiatives are focused on improving HIV and tuberculosis-related laboratory infrastructure, including accreditation, data utilization to monitor HIV care and treatment, training, and adherence to quality management systems in each country as part of the President's Emergency Plan for AIDS Relief (PEPFAR). The Malawi and Mozambique program builds upon existing Ciheb laboratory intiatives in Nigeria and Kenya, which were also funded through PEPFAR.
Malawi
Ciheb's work in Malawi is registering significant impact in building health systems capacity and in expanding prevention efforts for HIV, TB, and COVID-19. The country program employs 40 staff based at its country office in Lilongwe, who are seconded to the Ministry of Health headquarters and in four referral hospital laboratories in the northern, central, eastern, and southern regions. In addition to supporting HIV and TB PEPFAR programming, the program supported the activation of 11 molecular labs to conduct COVID-19 polymerase chain reaction platform (PCR) tests for the country and facilitated the training of 66 laboratory technologists to perform the tests.
Mozambique
Mozambique is the newest addition to Ciheb's work, supporting the Mozambique Ministry of Health in strengthening the laboratory systems for diagnosis of HIV and TB, and expanding COVID-19 testing to the sub-national level using the GeneXpert platform. The country operations based in Maputo are still being set up with a team of three technical advisors and one administrative assistant.
The CDC has provided supplemental funding to develop related testing capacity in both Malawi and Mozambique to support the governments' efforts in both countries. Fortunately, the real-time PCR platforms to test for HIV are the same for COVID-19, thereby expanding the already developed molecular laboratories and HIV proficient staff to also test for COVID-19. The automated machines are capable of completing about 400 COVID-19 tests per day.
Ciheb has worked with the respective ministries of health in each country to ensure country-level support for capacity development and policies for the management of high-quality lab services, thereby building strong country ownership which is further strengthened by south-to-south mentorship and collaboration among regional African laboratory networks for sustainability.
---
News and Impact Stories from Malawi and Mozambique
Ciheb is playing a key role in the coordinated global effort to address the COVID-19 pandemic in low-resource countries on the African continent. Read about our efforts in Malawi and Mozambique.
---
Ciheb was awarded four grants from the U.S. Centers for Disease Control and Prevention to support COVID-19 response activities in Botswana, Nigeria, Malawi, and Mozambique.
---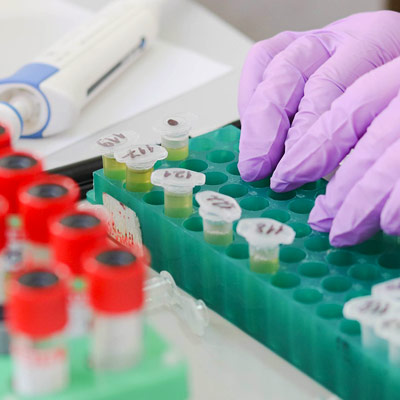 Ciheb was awarded two five-year awards from the U.S. Centers for Disease Control and Prevention to build laboratory systems in Malawi and Mozambique.