Supporting Kenyan Health Facilities During COVID-19
COVID-19 has put the world's populations at risk, but those infected with HIV in low-resource countries are especially vulnerable if current treatment is interrupted. According to models developed by a group convened by the World Health Organization and UNAIDS, as many as 500,000 additional deaths from AIDS-related illnesses could occur in sub-Saharan Africa in 2020-2021. As stated by the group in a recent joint news release: "The impact of a six-month disruption of antiretroviral therapy could effectively set the clock on AIDS-related deaths back to 2008, when more than 950,000 AIDS-related deaths were observed in the region."
On the Frontlines in Kenya
In Kenya, there have been more than 2,200 confirmed cases of COVID-19 and 74 deaths. The situation has been exacerbated by recent heavy rains and flooding and a locust invasion. In spite of the challenges, Ciheb in Kenya has been diligent in ensuring that HIV patients do not fall victim to a loss of care or treatment. "Since the beginning of the pandemic, continuity of HIV treatment was a key priority area for Ciheb-Kenya," said Country Director Dr. Emily Koech. "Our programs support health facilities that care for 110,000 HIV-infected clients who are on antiretroviral treatment. We have been ensuring that these patients continue to get their treatment without interruption."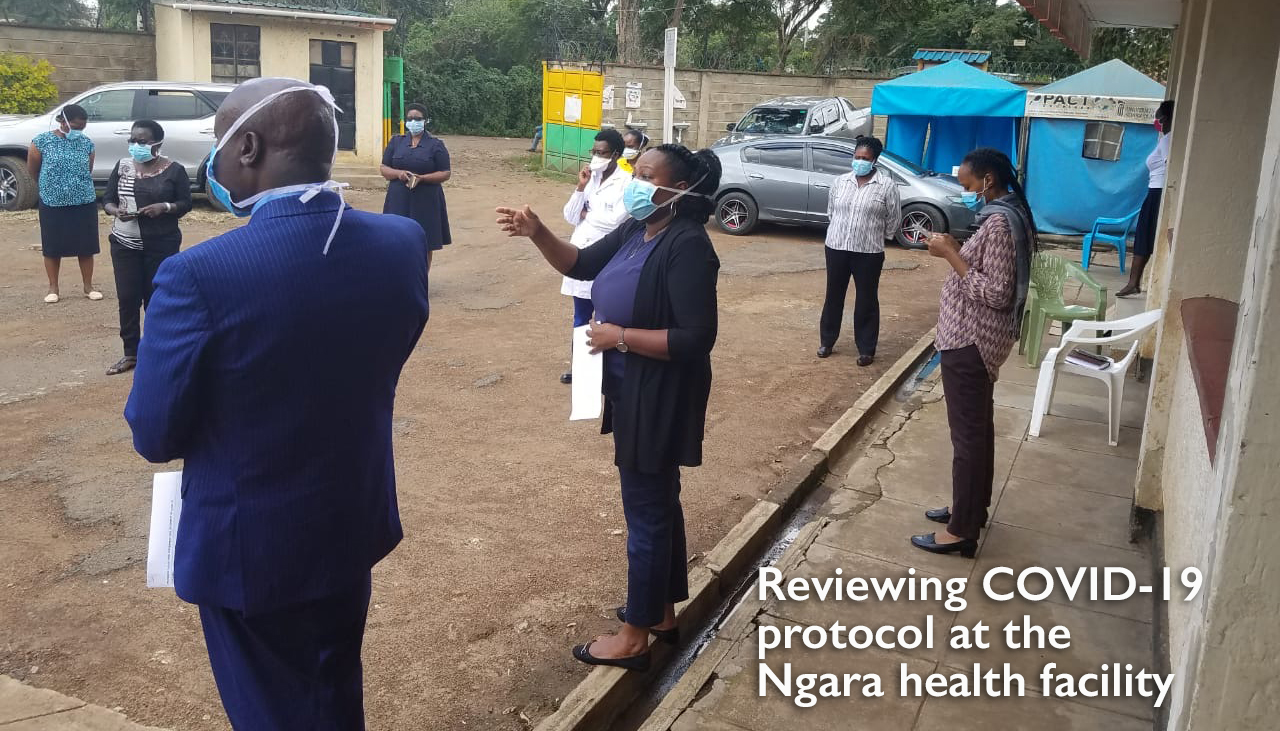 Among the Ciheb-Kenya programs ensuring continued treatment are the Partnership for Advanced Care and Treatment (PACT) Endeleza and PACT Timiza programs.
The Nairobi Epicenter
PACT Endeleza is a five-year program that has been supporting the implementation and expansion of high quality, sustainable and comprehensive HIV prevention, care, and treatment programs, with funding from the US Centers for Disease Control under PEPFAR. PACT Endeleza works in partnership with Nairobi City County Government and other organizations. "We work with Dream Trust Kenya which is an NGO providing comprehensive HIV prevention and treatment services to low income groups in poor areas of the city. We also work with SOS Children's Villages and the University of Manitoba," explained PACT Endeleza Program Director Dr. Rebecca Wangusi.
Nairobi City County has been an epicenter of Kenya's COVID-19 outbreak. It is also where PACT Endeleza supports 40 facilities that provide HIV testing services; along with 7 drop-in centers for female sex workers, men who have sex with men, and the transgender community; and 2 additional clinics that offer methadone to people who inject drugs.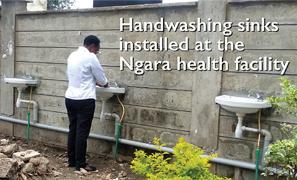 One of the first measures taken by the PACT Endeleza team as COVID-19 impacted the country was to safeguard patients and staff. This was done by procuring personal protective equipment, establishing socially distant handwashing facilities, and instituting decongestive measures to keep patients at clinics a safe distance apart. Patients were also given three-month supplies of antiretroviral medication to help reduce their facility visits. In some cases, couriers were used to deliver medication.
Nevertheless, early on in the outbreak three healthcare workers tested positive at one of the supported facilities in the Ngara area. The facility was forced to close for 21 days, which left those who had been receiving treatment there in a desperate situation.
The PACT Endeleza team worked aggressively to help the Ngara patients find other nearby facilities to continue treatment, and followed up with them regularly by phone. The team also responded to support the government in limiting further spread.
"We realized that when our first healthcare worker tested positive in Ngara, (Nairobi) County needed more support in setting up its emergency operation center and also contact tracing," explained Program Director Dr. Rebecca Wangusi. The PACT Endeleza team provided equipment to initiate contact tracing. "We procured mobile phones and airtime for them to be able to trace any contacts that they identified or who were in quarantine or in isolation," she said. The team also provided technical assistance to healthcare workers via online platforms such as Zoom. The frequent contact provided essential guidance and also helped to allay fears and concerns.
Beyond the Epicenter
Simliar to PACT Endeleza, PACT Timiza program is a five-year CDC funded program. It currently supports about 86,000 people living with HIV across 242 healthcare facilities in Kisii and Migori counties in Western Kenya. The program works with county health management teams to move quickly toward epidemic control. Migori County has the fourth highest prevalence in Kenya at about 13.3% and Kisii County has a HIV prevalence of about 6.1%, both of which are far above the national average of about 4.9%.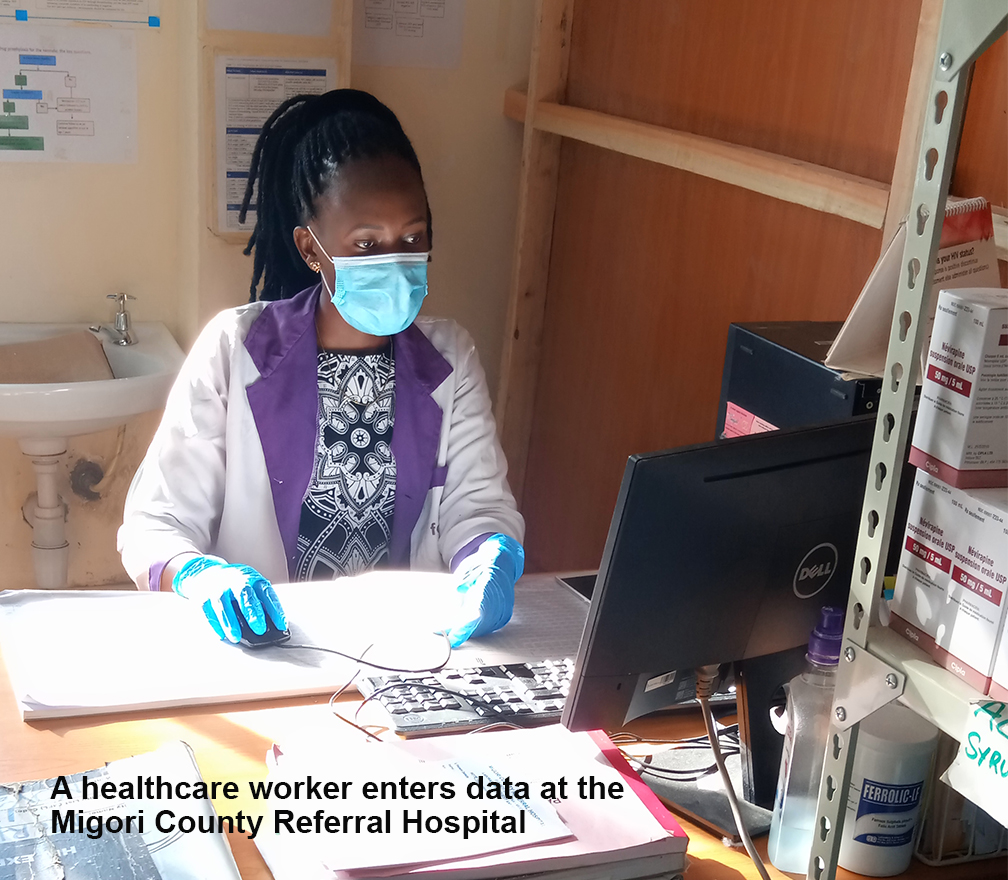 Due to the COVID-19 pandemic, the PACT Timiza team has had to review how they support healthcare facilities, and how they ensure that those who are receiving care at these facilities continue to do so. Although there haven't been any cases of COVID-19 at PACT Timiza–supported facilities, the clients and the healthcare workers themselves are apprehensive, especially given the scarcity of PPE.
The need for social distancing has required the suspension of some interventions, such as partner notification services. There have also been reductions in the number of people accessing services. Most of PACT Timiza's supported high-volume facilities are located within busy trading centers that have been subject to strengthened countrywide control measures that have impacted movement. "We've mainly seen most of the patients who, for example, are accessing care and treatment within Kisii Teaching and Referral Hospital preferring to pick their drugs up in other peripheral facilities," explained Dr. Caroline Ngeno, Program Director of PACT Timiza.
Moreover, some clients that have not been able to access antiretroviral mediation at their registered facilities because of lockdowns have been attempting to do so at outlying areas. "At Migori County Referral Hospital there is a surge of transit clients enrolled in Nairobi coming for refills at MCRH," said Mark Owidi, a clinical officer at Migori County and Referral Hospital working with the PACT Timiza program.
Resilience and Restoration of Services
Despite efforts to maintain care for HIV patients, COVID-19 has had substantial impact on testing and treatment services in Kenya. Many patients have stayed away from clinics fearing possible contagion. "We have had a reduction of numbers in our outpatient department where we usually do most of our HIV testing," said Wilson Kariuki, a Clinical Improvement Specialist for PACT Endeleza. Helping to mitigate these effects are the use of innovations such as use of HIV self-test kits for use in partner notification services, making prior calls and leaving reminder messages for appointments and drug pick-ups, and being able to provide facilities with virtual support for unstable patients using online communication platforms such as Zoom.
COVID-19 has presented many challenges for HIV programming, and the Ciheb-Kenya teams have been resilient in their response. The teams are fully prepared to ramp up efforts once the pandemic is over. "We will identify patients with whom we may have lost contact during this COVID-19 period and restart them on treatment," explained Dr. Wangusi.