Botswana
In Botswana, Ciheb has been supporting services through the entire cascade of prevention, HIV testing, linkage to care and treatment, and support for adherence and retention. In early 2015, Ciheb created the Botswana-University of Maryland School of Medicine Health Initiative (Bummhi). The initiative has been working with the Government of Botswana in achieving epidemic control of HIV and is providing training and support at clinical sites throughout the country.
Recently, Bummhi was locally incorprated as an independent organization. Ciheb in Botswana continues to work alomgside Bummhi in carrying out its mission.
Projects
Botswana Partnership for Advanced Clinical Education (BPACE). Ciheb in Botswana continued implementation of a host of initiatives, including the BPACE Project. This initiative supported 52 high-volume facilities of the Botswana Ministry of Health and Wellness in 12 districts in providing care and treatment services.
The grant is supporting more than 120,000 clients on treatment across the current 52 healthcare facilities. More than 30,000 HIV-positive individuals have been newly enrolled on antiretroviral treatment (ART) since the beginning of the program.
BPACE has supported the implementation of key strategies to attain the UNAIDS 95-95-95 targets. These include supporting health facilities to improve processes that strengthen the care continuum from HIV testing to linkage to care. In the past year, 92% of all newly diagnosed HIV infected people have been initiated on ART, with nearly 60% starting ART on the same day of diagnosis. Of the 118,000 people supported on treatment, 98% are virally suppressed. Through the BPACE program, Ciheb has partnered with three district health management teams to expand HIV services access through facility-led outreach mobile services to underserved communities in hard-to-reach areas and to target HIV service outreach for men within the community.
BPACE has continued to support personnel at health facilities to strengthen the delivery of client-centered services, including facility case tracking officers and expert clients. The latter are persons who are HIV positive and have openly declared their status. These personnel have assisted in providing services at all 52 supported facilities.
Expert clients have provided peer navigation, health talks, and psychosocial support to newly diagnosed HIV infected individuals to support linkage to treatment. In addition, they have followed patients who have missed appointments or defaulted from care and treatment and returned them into treatment. They have maintained appointment systems for viral load blood draws to contribute to high viral load testing coverage. Throughout the implementation, the indicators for retention, viral load coverage, and viral suppression have remained above 97%.
The prevention of mother-to-child transmission continues to have high testing and treatment coverage for over 99% of clients, with mother-to-child transmission holding at 0.6% throughout the year. The BPACE program has also supported the national program towards pre-validation for the elimination of mother-to-child-transmission of HIV.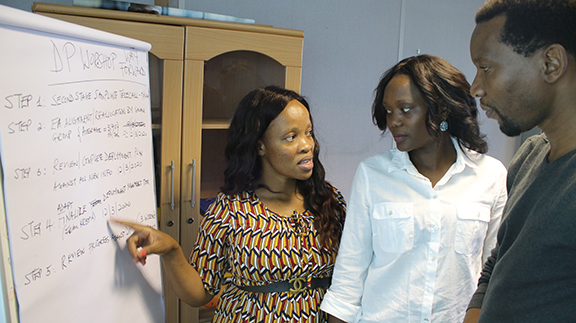 Fifth Botswana AIDS Impact Survey (BAIS V). Preparation for the BAIS V began in 2019. This Centers for Disease Control and Prevention (CDC) survey is among the ongoing Population Based HIV Impact Assessments (PHIAs) being conducted in select nations. BAIS V is a cross-sectional, household-based, nationally representative survey that is assessing the prevalence of key HIV-related health indicators such as incidence, prevalence, viral load suppression, and risk behaviors and will describe uptake of key HIV prevention, care, and treatment services.
This two-stage cluster survey of 13,545 randomly selected households in Botswana will include 28,789 eligible participants aged 15-64 years, of whom 24,154 are expected to participate in an interview. From this group, 21,142 are expected to participate in a blood draw and HIV testing. In addition, the survey expects 3,762 children aged 6 weeks to 14 years born from HIV-positive mothers and mothers of unknown HIV status to participate in the blood draw and HIV testing. The total number of expected participants in the blood draw and HIV testing is 24,904.
From September 2, 2019 to March 17, 2020, the BAIS V team was preparing for survey implementation. Following the onset of the COVID-19 pandemic, the BAIS V steering committee paused the survey. Preparations for restarting the survey in a COVID-compliant manner are underway, with a view to resuming once a date is agreed upon by the Government of Botswana, Ciheb, and CDC.
COVID-19. The global pandemic reached Botswana in late March 2020, and the Botswana government imposed a country-wide lockdown on April 2, which involved extreme social distancing. At the clinics, Bummhi focused on implementing two immediate measures to ensure continued treatment of HIV patients: decongesting waiting areas and expediting clinic visits so that patient exposure would be limited. Bummhi also deployed mobile testing clinics and assisted with contact tracing. In addition, the Bummhi team has supported the development of COVID-19 surveillance at supported districts.
The Botswana Presidential COVID-19 Task Force has developed guidelines for return to work policies as has CDC for survey resumption. These guidelines have been reviewed by the BAIS V principal investigators and representatives from the Ministry of Health and Wellness.
Members of the Botswana Presidential COVID-19 Task Force inspect the data dashboard being built for the 2020 BAIS V population-based HIV impact survey. Present in the photo: National Coordinator of the Presidential COVID-19 Taskforce Dr. Kereng Masuku, Bummhi Country Director Dr. Ndwapi Ndwapi, and Deputy National Coordinator of the Presidential COVID-19 Taskforce Dr. Mogomotsi Matshaba.
---
Continuous Quality Improvement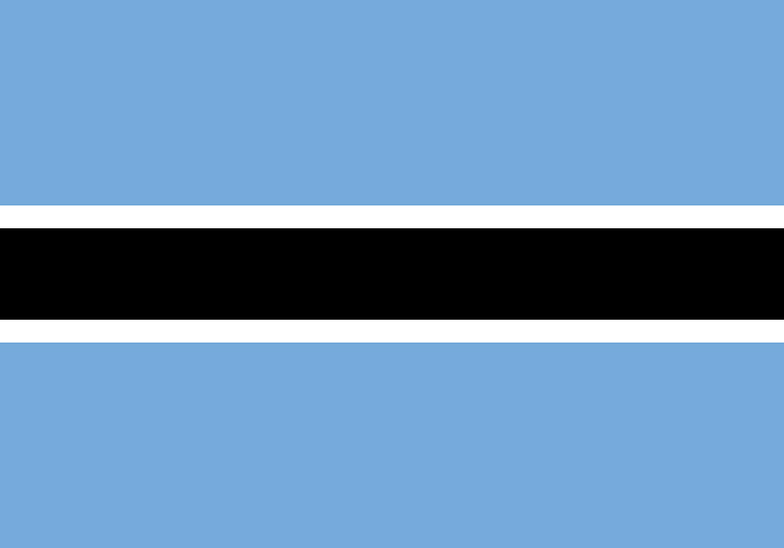 Botswana
Implementing CQI programs in Botswana
---
News and Impact Stories from Botswana
The Botswana HIV/AIDS Impact Survey V (BAIS V) is preparing to commence fieldwork in February 2021, and staff and resources are being mobilized in anticipation of the launch. BAIS V is a national survey that is assessing the prevalence of HIV and the coverage and the impact of HIV services, as well as characterizing HIV-related risk behaviors.
---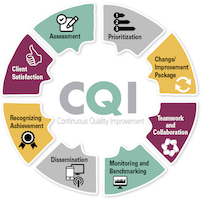 With the launch of Ciheb's new CQI pages, Ciheb invited stakeholders from Botswana and Tanzania to share their perspectives on the CQI work being done.
---
Ciheb was awarded four grants from the U.S. Centers for Disease Control and Prevention to support COVID-19 response activities in Botswana, Nigeria, Malawi, and Mozambique.
---
Ciheb is playing a key role in the coordinated global effort to address the COVID-19 pandemic in low-resource countries on the African continent. Read about our efforts in Botswana.